Technology Park
On the Cal Poly Campus at Mt. Bishop & Highland Drive
San Luis Obispo, CAlifornia  93407
The Cal Poly Technology Park is a home on campus for technology-based businesses -- particularly firms engaged in applied research and development. The park increases collaboration between Cal Poly and industry and enhances the ability of park tenants to draw from the expertise of Cal Poly faculty and students.
Contact: Jim Dunning - (805) 756-5551 or jdunning@calpoly.edu.
Learn more about the Technology Park Expansion project.
---
Current Tenants:
ABI provides research and consulting services for private companies, government institutions and NGO's. Specializing in plant biotechnology, the company has extensive experience in products targeted for industrial, animal health, human health and crop improvement markets.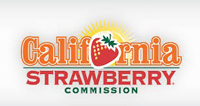 The California Strawberry Commission is a State government agency located in Northern California charged with conducting research to support California's strawberry industry. With an emphasis on sustainable farming practices, the Commission works with strategic partners focusing on production and nutrition research, food safety training and education, marketing and communications, trade relations, and public policy.
Our mission is to facilitate transdisciplinary research in the prevention and treatment of obesity and related chronic diseases. Our research spans from the cellular to social-ecological, promotes health equity, and leads to improved quality of life across the lifespan.
The Cal Poly Digital Transformation Hub provides students with experiential learning opportunities in the public sector. Cal Poly has a respected history and passion for the Learn by Doing approach to education and Amazon Web Services is a leading provider of scalable cloud computing services. As the world's first university-based innovation program powered by AWS, the Cal Poly DxHub is dedicated to connecting public sector organizations with engaged students and world-class technology expertise.
HaptX is a leading haptics company that brings realistic touch to virtual reality for the first time with HaptX Gloves.
Microcon is a custom software design and development business developing applications for client/server, web, and mobile platforms. Microcon's areas of expertise include restaurant and hospitality, multi-unit operators, POS integration, mobile, and web service applications. Specialties include cloud-based HR/onboarding software, and custom software development. Microcon celebrates its 33rd anniversary in 2016.
Soon we'll make it fun and easy to turn that idea into a movie script! SoCreate is working on a new way for people of all ages to transform their amazing stories into scripts for movies and TV shows. This process will be as easy as posting status updates on Facebook! Before you know it, you'll be writing your very own movie, TV show, theatrical play, or YouTube masterpiece. It'll be that easy. If you're interested in seeing your brilliance on The Big Screen, join the revolution by signing up for updates on our progress and a chance to gain access to our beta.
Related Content